UPDATE to "Bacci and the Ducklings" v-game avalaible!
---
HIRES BACCI AND THE DUCKLINGS - IMPROVEMENTS IN RELEASE 5.0 - VERSION 1.2: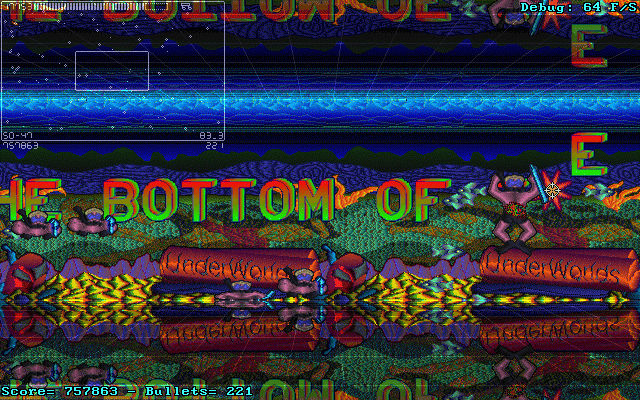 Bacci and the Ducklings V.1.2 - Rel.5
New "Commodore 64" style musics!
Config32.EXE now supports GIF, JPEG and BMP Windows formats!

Improved English language game documentation (PDF format).
Improved the perspective of mirrors and sliding text.
Improved the LOAD-GAME (FILE-MENUS) and RESTART-GAME (F5) commands: it's always possible enter the name near the best score before continuing to play.
Deleted BUG: The Cip_Sounds_Ptrs variable must be able to be saved to disk.
Deleted BUG: If a match is saved with a different RESOLUTION must only be loaded with that RESOLUTION.
Deleted BUG: If you press ESC on a game end / level screen (such as the "NOT enough bullets" or "next-level" screen) when it is playing a recording, it now returns to the main menu.

Files
BC32_P03 (demo and new patch).exe
146 MB
62 days ago
Get Bacci-and-the-Ducklings v.1.3 (with levels' editor)